For general inquiries
phone: 610.407.4700
fax:610.407.3688
Since 1990, Applied Pulsed Power, Inc. (APP) has designed and built pulsed power components and systems for a wide variety of industries.
Please look around our website to examine our products, or contact us to see if we can meet your needs.
Our standard product line:
Other products & services:
Plasma sources
High voltage, high current, pulsed power engineering
Practical applications:
Crowbar
Lasers
Medical (MRI)
Microwave
Particle Beam Kickers
Physical Therapy (ESWT and PEMF)
Radar
News
Jun 2017

We will be in booth #25 at the 2017 IEEE Pulsed Power Conference in Brighton, UK. We will also be presenting on "Improved High Voltage Pulse Generator for Automated Insulator Fault Detection" as well as "Solid State Spark Gap and Ignitron Replacements". Hope to see you there.
May 2017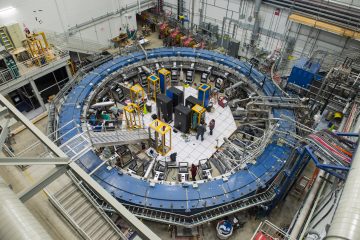 Fermilab announces first beam at Muon g-2 here. You can see our pulsers, the four black racks in the center of the ring, which are used to drive the Quadruples. We are all hoping the experiment is a great success.
Mar 2017
Silicon Power Corporation, with all of us at the Applied Pulsed Power division, are proud to announce that we will be moving to a larger facility at 280 Great Valley Parkway in Malvern, PA. This is right across the street from our previous home but provides expanded space to help meet our customers needs. We are also announcing the addition of the model S70 for applications needing a faster turn-on than our S33B series.